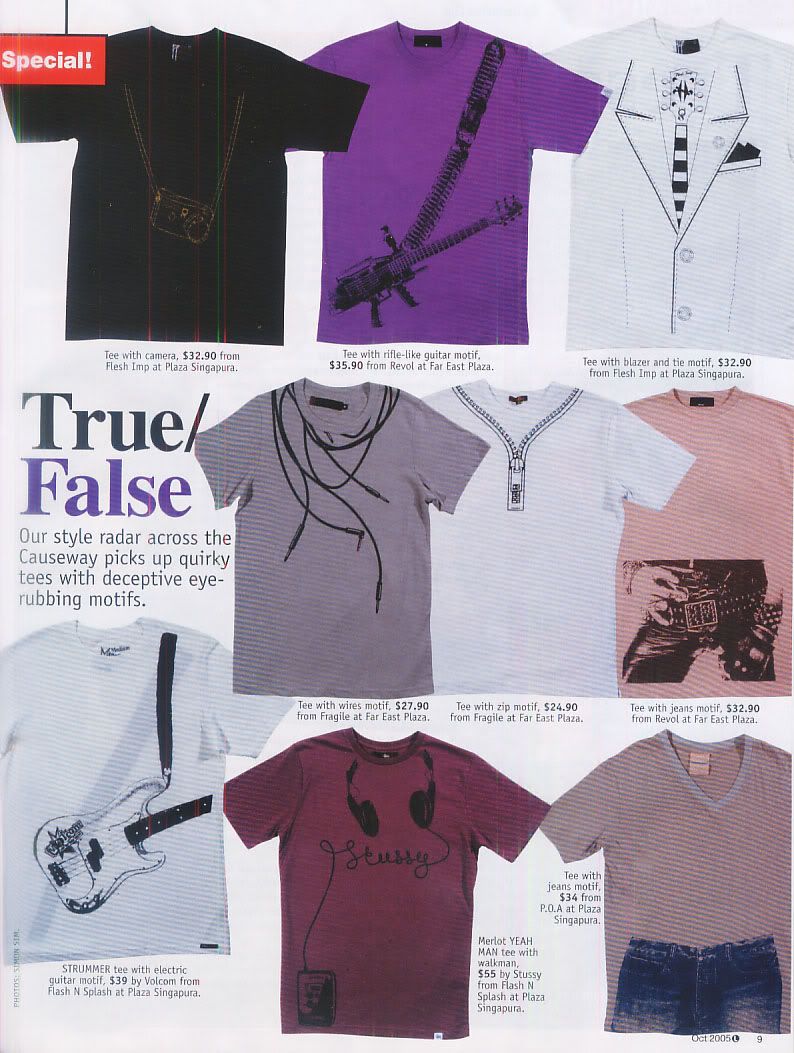 Was reading Lime Oct edition when saw this page.
Walao nice t-shirt. :)
I'm so lovin it especially the maroon and the grey one. I'm gonna get my hand on those t-shirts. hehehe.
But wait a minutes, I think it only available in Singapore. Sigh!!!
p/s: Topsman got all those fabulous t-shirts. It worth checking out.